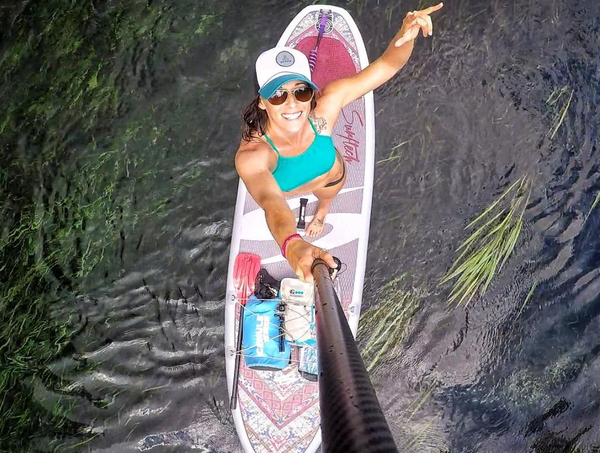 Introducing the Surftech + prAna SUP Collaboration
Say hello to the brand new Surftech + prAna SUP collaboration! prAna and Surftech together have created the ulitmate line of women specific stand-up boards, paddles and accessories. Blending prAna's versatility and Surftech's art of technology, together we are proudly introducing a collection with amazing aesthetics, proprietary constructions and sustainability features.
The vivid line consists of 5 unique stand-up boards, 2 paddles, 2 leashes and matching prAna swimwear (available spring 2018 at prAna dealers).
All Surftech + prAna stand-up boards come with BLOOM Foam DeckPads, which are made from algae. BLOOM havests algae from freshwater sources at high risk of algal blooms. BLOOM harvesting process helps freshwater ecosystems by removing excess algae and recirculating fresh water back into the habitat. BLOOM foam DeckPads on the Surfech + prAna stand-up boards contain 20% algae biomass, which helps offset the use of non-renewables petrochemical ingredients.
Check out the entire Surfech + prAna line now!
#TheArtOfTech | #TufLiteVTech | #AirTravel