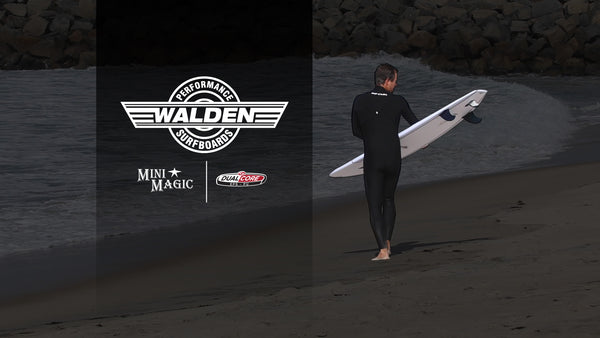 Introducing: The Walden Mini Magic Dual-Core
WATCH The Mini Magic in Action!
NEW MINI MAGIC
Available 6'8" & 7'6"
MINI MAGIC will float like a board that is 12-18" longer thanks to the EPS center and will feel & flex like your favorite Walden PU, thanks to the Dual-Core PU rail inserts. The MINI MAGIC Dual-Core is the most technologically advanced mid-sized surfboard on the market. It's time to feel the difference.