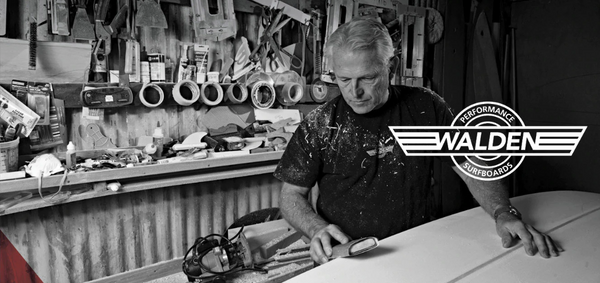 New Walden 2020 Surfboard Line!
NEW MINI MAGIC
Available 6'8" & 7'6"
MINI MAGIC will float like a board that is 12-18" longer thanks to the EPS center and will feel & flex like your favorite Walden PU, thanks to the Dual-Core PU rail inserts. The MINI MAGIC Dual-Core is the most technologically advanced mid-sized surfboard on the market. It's time to feel the difference
NEW MAGIC
Available 8'0", 8'6", 9'0", & 9'6"
The MAGIC Model stands the test of time due to its versatility and unique design features. With an emphasis on performance, with a single concave running from the nose through to the midpoint creates lift and stability, which is perfect for controlled nose riding. 
 NEW MAGIC WAHINE
Available 8'0" & 8'6"
Walden Surfboards was the first company to design an entire line of surfboards just for women called Walden Wahine, (Wahine is Hawaiian for girl), we didn't just add a token pink surfboard to our existing men's line but rather created an entire range of surfboards for the full range of women's surfers.