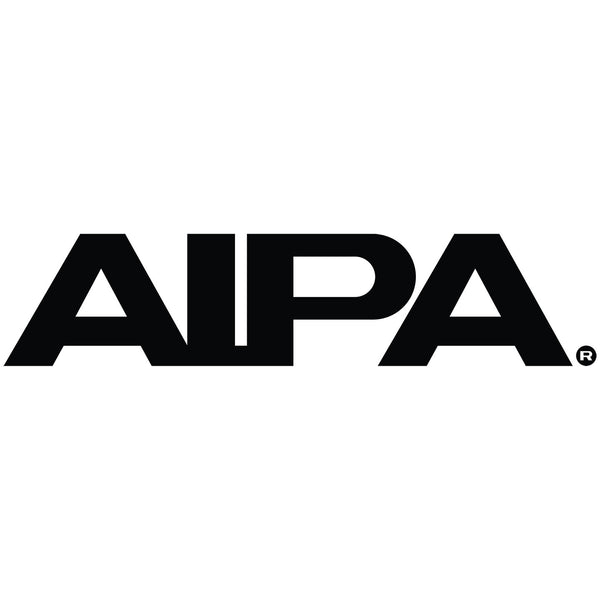 Surf Technicians Is Proud to Announce AIPA Surfboards Partnership.
Sign up to be notified by email and be first to know when our AIPA x Surftech collection of surfboards are available for purchase.
Carlsbad, California. August 6th, 2021. Iconic surfboard brand AIPA and Surf Technicians will be launching a line of next-generation AIPA surfboards for 2022.
In 1964, starting out later than most would expect in his early 20's, Ben Aipa started his journey as a surfer and a shaper. His previous skills as a part-time clothing tailor-made him a natural at utilizing templates and custom tailoring surfboards to meet surfers' needs.
Ben's impact on the world of surfing is legendary in every regard. From being what Shaun Tomson refers to as the innovator of power surfing, being named as one of the Top 10 Shapers of all time by Surfing Magazine, to the first surf coach of his caliber. His decades of contributions left an unmistakable mark on our sport of kings..
His innovations are countless with his influences present in most modern surfboard designs seen today. He prided himself in saying " I was never watching what the other guys were doing, I was always watching surfers, looking for the next wave, the next move." When it came to surfboard design. He had an uncanny ability to see what was missing and fill in the blanks to keep pushing the limits of design..and he did this for more than 53 years. Over and over again….Always on the forefront of design through the decades.
In the early 70's, Ben was accredited as the creator of the swallowtail and the first winged board, The STING. His designs allowed surfers to explore and push past the limitations of boards as they were. His designs were the catalyst and when applied with the abilities of his Hawaiian team riders Michael Ho, Mark Liddell, Buttons Kaluhiokalani, Larry Bertlemann, and Dane Kealoha...created the most massive shift in what was possible to do on a surfboard, that would lead to performance surfing as we know it today.
His relationship as a shaper and one of the shaping mentors for Australian superstar Mark Richards would influence and spawn the dawn of the winged twin. Some would say that Ben is the main root of the shapers family tree that leads to some of the best shapers known to date.
Ben's background as an All-American football player in High School and ambitions to be a football coach gave him the platform to apply his passion for coaching as a master strategist and technician, ultimately becoming whom most would consider as the first to develop competitive surf coaching. Ben coached some of the best in the world such as Taylor Knox, Brad Gerlach, Bethany Hamilton, Sunny Garcia, The Irons Bros, Kalani Robb, and his last students Alex and Koa Smith to name a few.
The collaboration with Surf Technicians will allow Ben's son Duke to continue his father's legacy of aloha. At the same time, Surf Technicians will focus on precision manufacturing, distribution and fulfillment. The new collection will feature hand-finished constructions in Surtech's exclusive Dual Core and Fusion HD Technologies. In the spirit of Ben, the partnership will allow both companies to focus on their authentic surf legacy while keeping an eye out for "the next wave...the next move."
Surftech is honored to be a part of furthering the AIPA legacy and will aim to uphold the words Ben wisely said to his son Duke years ago, "Make a statement, emphasize your designs but always have blend and balance." According to Surftech product developer Jason Koons, "The AIPA line is a beautiful blend of Ben's experience and Duke vision for the future; it's an honor to take their concepts to completion. I think people are really going to love the final result."
Duke Aipa remarks "My dad always used to say "in order for surfing to change, surfboards need to change." We are absolutely stoked to be collaborating with Surftech to help us re-imagine AIPA designs in modern Surftech technology and develop new board construction methods/techniques as the relationship grows to keep evolving surfboards to get surfers where they want to go in their surfing"
Board testing will begin in Hawaii and California this fall, and the first production will be available to ship to dealers by Mid-March on a first come, first shipped basis.
About Surftech
Surf Technicians was founded in 1989 in a quest to find and utilize new technologies that would bring game improvement to surfers of all abilities everywhere. We build boards for many of the best and most popular surfboard brands on the planet and we were the first to do it! Today we continue to employ the most advanced materials and manufacturing techniques available. We continue to push every boundary utilized in manufacturing while also attaining a high level of sustainability. We build what others can only dream of doing. Visit us at www.surftech.com for additional information.