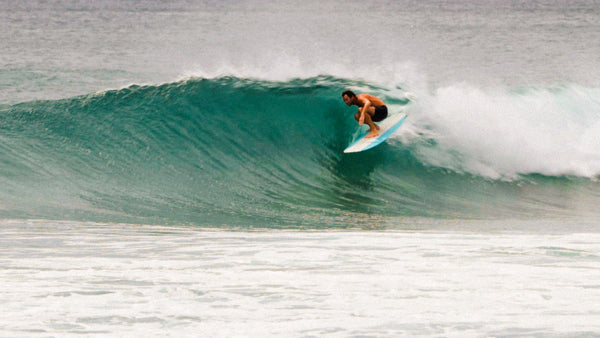 WATCH: Trim, Glide, and Cross Step with Tommy Witt and Corey Colapinto
Pro-Surfers Tommy Witt and Corey Colapinto took to Costa Rica during Spring Break, and brought a whole quiver of Roger Hinds Surfboards along with them. Watch as Tommy and Corey make the most of perfect waves and sunny weather while the rest of the world was confined indoors due to the weather. 
The Tamago
A one board quiver. The "Tamago", or Egg shaped mid-length, allows for both casual cruising and performance surfing depending on the surfer and the conditions. A "user-friendly" surfboard and wave magnet that handles a multitude of conditions with ease and makes surfing fun again.
The Renaissance
The Renaissance model revisits and revises the top longboard plan shape from the 1960's; the height of the longboard era, and combines it with modern rocker, rail, and foil design elements to bring it into the present.
The Dream Fish
As the name implies, the Dream Fish is a Fish that performs beyond expectations. The curve of the outline allows you to get more vertical than the traditional Fish, while the width in the tail gets you through the flatter or slower sections. Expect fast, loose, carving possibilities that are only limited by your imagination, the "Dream Fish" is a perfect choice for versatility and overall performance surfing.