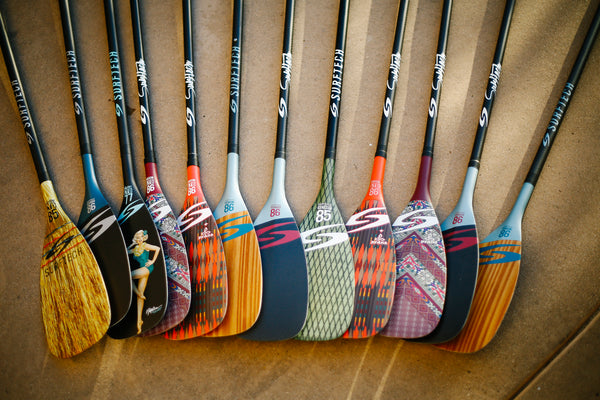 Surftech Releases New Line of SUP Paddles!
Paddles are a mandatory accessory for stand-up paddlers. Then, why are we so often stuck with lame ones? Why does the creativity and fun stop with the board? That's exactly what we, at Surftech thought and why we decided to put a little fun in our new paddle line. The 2018 paddles still provide a quality product with top of the line materials and technology.
Our high-end blades all feature a dual-carbon strigner and carbon cord around ABS for a light and durable paddle. While some models are cut to length, some others come in an adjustable two-piece with a twist-free groove shaft to allow you to change your paddle lenght between 180 and 220 centimeters for maximum versatility.
Some of our paddles come with heat molded carbon blades while other are made of fiberglass. Regardless of those specs, you will find that what help our paddles stand out is the design they proudly harbour so embrace your inner sweeper and get out on the water for some fun times!
Check out the full line of new paddles here, or at your local Surftech dealer.
#TheArtOfTech