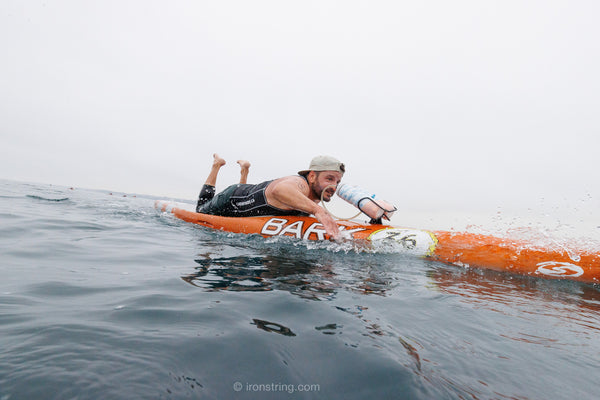 2023 Waterman Challenge: A Record-Breaking Event for a Worthy Cause
The longest running paddleboard race in the world continued in 2023, featuring a 15-mile open ocean course from Swamis to Windansea San Diego. Held for the second consecutive year under favorable conditions, the 2023 Waterman Challenge event witnessed Scott Clausen shattering the 10-year course record previously held by Don Miralle. 
Mark Johnson of Iron String Photography captured breathtaking shots of the race. To relive the excitement and view the remarkable BARK paddleboards in action, head over to the official Waterman Challenge 2023 photo gallery [https://photos.ironstring.com/2023waterman].
 The Commander in Ghost Carbon
The event would not have been possible without the unwavering support of sponsors and volunteers. Their contributions ensured the event's success and allowed participants to showcase their skills on the water.
The Waterman Challenge is more than just an exhilarating competition; it also serves a noble cause. This 100% volunteer-operated event donates all proceeds from race fees, raffles, and donations to Just in Time, an organization dedicated to supporting foster youth. By participating in the Waterman Challenge, the paddling community made a significant impact on the lives of foster youth. Learn more about Just in Time and their inspiring work by visiting their website [https://jitfosteryouth.org/].
Bark x Surftech Prone Paddleboards in Action!
---
Full Results