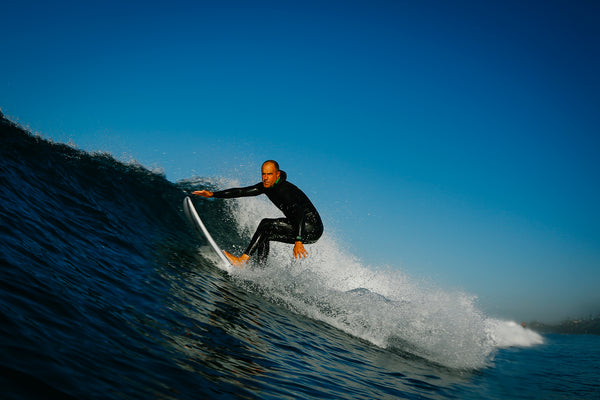 SharpEye "Disco & Disco Cheater " Surfboard Review by Noel Salas
Check out the latest review of our new Fusion E2 boards by Sharp Eye.
This was such a fun review.... testing two small wave board models at the same time. The Disco and the Disco Cheater by Sharp Eye surfboards are both very fast and fun in small waves. These two models are a collaboration with Surftech on a new construction called Fusion E2. They have a stringless EPS foam core with an exclusive Carbon Fiber band for Surftech only. The Carbon on the deck and the bottom of the board act as the spine and strength of the board and that is not uncommon this day in age. What makes this Carbon on the deck unique is the 2mm gap that runs down the middle of the Carbon band that allows the EPS foam to work as a dampener to reduce vibration or chatter. In this review I talk about the pros and cons of EPS and PU foam cores and how this board and construction felt under my feet. Both the Disco and the Disco Cheater were a blast and performed very well in 2-4'+ surf but the Disco Cheater stole the show due to its versatility in 1-4' surf. The Disco Cheater is one of my favorites for 2017 for the 1-3' Groveler category. -Noel Salas of Surf n Show
Check out the Disco and Disco Cheater at your local Surftech dealer now!
#TheArtOfTech | #FusionE2